As recently mentioned, you know that one of the
Things I Do
is to wash all my produce with not just water, but
soap
and water. Well, some things are tougher to wash with soap, like strawberries. I mean, I guess I could, but it would take an awful lot of elbow grease and a decade and a half of rinsing the suds off. I'd have a rather sudsy sitchyation.
So instead I go the saltwater route.
Saltwater, you say? You're either thinking, "Wouldn't that make your fruit taste like salt?"* or you're thinking "How can that clean my strawberries thoroughly?"
*
But then you're probably the same people who think that washing produce with soap makes them taste like soap. :)
Well. To you naysayers, let me first tell you that actually, the salt enhances the sweetness of the strawberries. I mean, I guess if you soaked them for like three days in a super-saturation of saltwater, sure, they'd be a little on the savory side. But a 15 minute soak or so and they're delicious.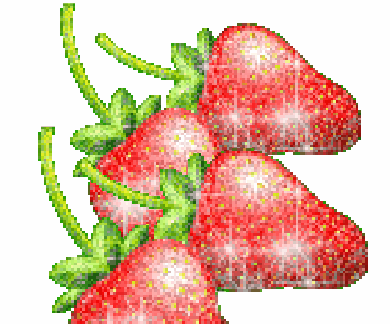 And second, does saltwater clean strawberries? First of all, salt acts as somewhat of a disinfectant. Further, let me just say--well, no, let me just show you. Pictures speak louder than words. Recently, I prepared some strawberries for the eatin', and documented it just for you, fair reader.
First I
thoroughly
rinsed my strawberries in a strainer under running water, giving them each a little hand scrubbing. Then I soaked them in saltwater.
(Note the Lysol Wipes in the background. Snorf.)
Then I took them out and rinsed them off again. This is what was left.
In summary, mama's little Strawberry Shortcake says,
for the love of God, people,
pretty please soak your strawberries (all berries actually) in saltwater before consuming! Do it for the children!