So there's apparently a new show out there called
Suburgatory
, and I know nothing about it, but I'll tell you what, in a mere 8 seconds, it won me over. I was fast-forwarding through the commercials of my TiVoed
Dancing With the Stars,
when suddenly my keen eye caught something lovely: a glimpse of Purell. I'd know it anywhere, even fast-forwarding on the fastest speed my remote control would take me. I stopped and quickly rewound, only to see a promo for this new show, and all it took for my heart to be won forever was to see a soccer mom giddily Purell-down the stripper bar before doing a brush-your-teeth dance routine on stage. Forget
Dancing With the Stars
. My heart now belongs to
Suburgatory
.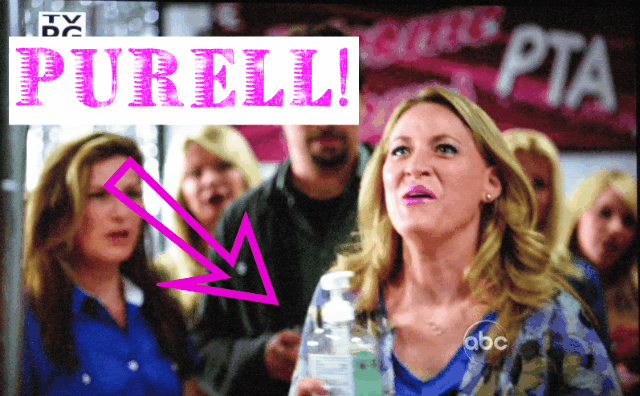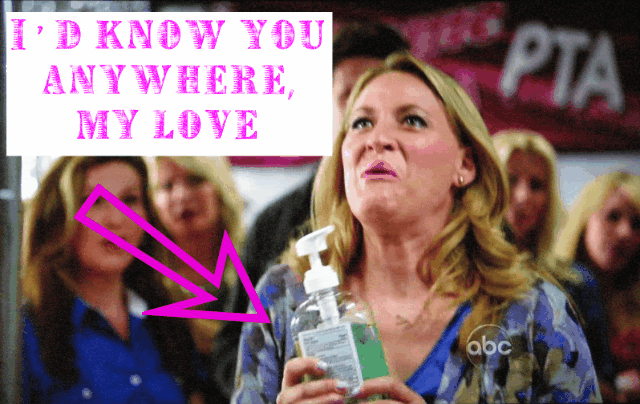 That. Is. Me.
Only Blonde.
These people. Are. You.
After reading every one of my blogs about the Things I Do.
...I'm OK with that.