Can I just tell you all what a terrible mother I am?
Here's why.
When my older kid gets sick, I don't immediately feel the urge to rush to her and smother her with hugs and kisses and soup and honey; I feel like backing away slowly and making the sign of the cross and saying a prayer to the Patron Saint of Boogers that I don't get what she has. I don't want to cuddle her on the couch; I want her--or rather, what she has--to stay far far away. When she's sick, I feel almost like she's
poison
. That's why I am a terrible, terrible mother. When she's sick, I feel like my oldest child is
poison
.
I get so terribly afraid that she will make me sick, but only because if she makes me sick, I will make the baby sick. It's not really about me, it's about the baby. I don't really care if I get sick, even though ever since I broke my nose* in 2004 the slightest stuffy nose hits me HARD. But it's all about the baby Naomi. I'm so worried that she will get sick and, worst case scenario, stop breathing or that she will get sick and, best case scenario, have a terribly difficult week, that when Maya gets sick, I panic. I worry that she will infect the entire family, one by one, zombie like.
* A long, sordid tale, too complicated for this blog.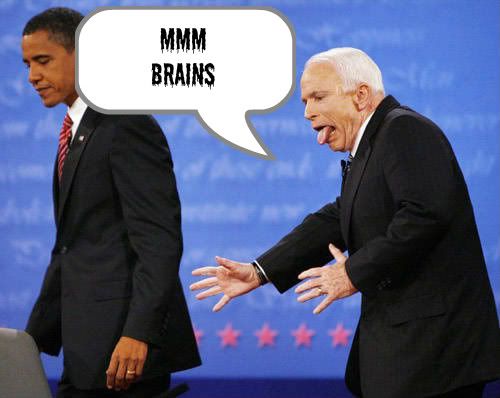 Just writing these words makes me know how awful I am, makes me believe it. I don't need anyone else to confirm it, I already know it. I mean, what kind of person thinks their poor sick firstborn is poisonous? Who doesn't feel that motherly urge to cuddle her sweet sick baby? I know I used to feel it, I know it for sure. I used to feel that motherly urge, and now I don't. Now I'm afraid of my own kid when she gets sick.
I'll tell you a tale, a tale of pre-all-OCD*-Jo.
*
It just so happens that your friend here used to be only mostly OCD. There's a big difference between mostly OCD and all OCD.
I remember specifically, when Maya was just over a year old, she got very sick with
Roseola
. She had a high fever and was just about to break out in spots, and she was miserable. Now, Maya was not a cuddly child, not by any stretch of the imagination. She would not give in to hugs or kisses, would not cuddle us at all. AT ALL. So when she was horribly sick with a 105-degree fever and wanted nothing else but to lounge in my arms for hours, poor sickly thing, I lapped it up. I was sad for her and scared for her, but loved the cuddle time. Perhaps because I didn't have a younger baby in the house to worry about. Or else my disorder just hadn't peaked yet. All I know is I cuddled that cuddlebug like there was no tomorrow.
Behold, poor sweet sick Maya:
Poor baby. Oh how I cuddled her. I didn't give a thought to catching what she had even before I knew it was Roseola and I would not catch it. I cuddled her.
But something has changed over the years. I've gotten much worse, and I've also had another baby, and now, I don't know, my aim is to protect the littlest one. At the expense of my biggest one, I guess. Because that's how I roll.
So I am a terrible mother. I am terrible because my child is sick. She is sick with a bad chest-cold, and when I hear her cough horribly and gag with phlegm to the point of almost vomiting, I don't immediately run to comfort her, I cringe and flinch. I CRINGE AND FLINCH. Who does that? Me, I guess. OCD Me. Mother of the Fucking Year over here.
---
Literally, as I was writing this last night, Maya woke up from her nap, and I tried to give her love. My kind of love. OCD love. I hugged her, parked her in front of Wow Wow Wubbzy with her 5-hour-old refrigerated peppermint vanilla-bean frappuccino (because nothing says I Love You like leftover refrigerated frappuccino) and hope she'll keep coughing into her elbow and won't infect the baby.