So I was watching
Man vs. Food
Amazing Eats, Adam Richman's newest show. I was amazed and impressed when I saw the restaurant owner preparing food with latex gloves.
And then...THEN, Adam stepped in to help.
Sans gloves.
Who knows what's on that fucker's hands?
Oh Adam, you handsome, disgusting bastard.
But then, I even lost respect for the glove-clad restaurant owner, when he was preparing the world's largest pizza dough by tossing it. Because that shit touched his arms and elbows, yo. And you KNOW he didn't surgeon-scrub his arms and elbows first.
Does it bother you when pizza dough touches the chef's arms, or worse yet, when they prepare it with no gloves?
I know that shit is baked, but srsly, who wants baked E. coli and baked staph and baked nail grime and baked bum-bum germs?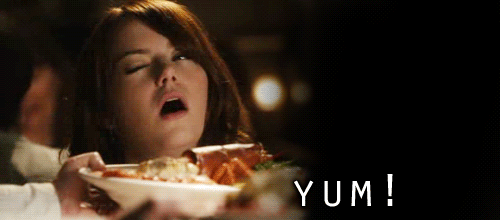 ---
ED. NOTE: In another show, I beheld this:
IS THAT HAND SANI I SPY??
Adam, you may have redeemed yourself.
....On second thought, no. But it's a nice effort.