"Oh my God. Oh my God I've done it.
[Kage come here I want you!!]
---
Sorry to say that I didn't invent inward-singing, as per Tenacious Mother Fucking D. But. But you guys. Here's what I did do:
I hired a housecleaner.
Marcus was his name. He came today at 3:15 pm and left at 6:15 pm. And it went as well as could be expected.
But you guys. You don't understand. This is
huge.
First, because, even though I have OCD coming out of my proverbial asshole and I vomit germ phobias and I shit Clorox bleach and I scrub my face with Comet, my house is a cluttered mess. My BFF
chesea
can vouch for this. (After she visited my house for the first time, in her words....well, no, here I must admit I'm paraphrasing, but basically she said, "I expected more of you." lol just kidding my love. I LOVE YOU CHESEA) :-) But she
was
surprised at the lack of absolute sterility. My house
is
full of bullcrap. See, everything you
actually touch
in my house is clean. Disinfected. Cleaner than the driven snow. Even though that makes no sense because snow what has been driven through is brown and dog-pissy and mud-tracky and gross. Either way, if you lick my sink faucet, you will end up healthier than when you started. If you lie prostrate on my kitchen floor, your clothes may end up with bleach stains, but no big deal right. If you place your MRSA-infected ass-boil on my toilet (and please do not do this), it will magically heal. All because I disinfect. I
disinfect
, see. Things are cluttered but clean. CLEAN.
Do I dust? Fuck to the No. Do I wipe down my crown molding and baseboards and the top of the shelves? In your wildest dreams. Do I organize my pantry cupboards?
HAHAHHAHAHAHHAHHAHA
HAHAHAHAH
HAHAHA
Oh and plus I'm a hoarder. Not quite like my mother, Jesus bless her sweet soul--
But, I do have, ummm, issues with letting things go. Things like old craft paper and rubber stamps. Things like music boxes that I will never open again to hear their sweet tinkly sounds of "The Wind Beneath My Wings." Things like clothes: I have shirts I wore in LITERALLY 9th grade (I am currently 34 motherfucking years old, should you wonder how many years have elapsed since I was 15). Things like shoes, no matter how dusty, nasty, and cobwebby, no matter how long they've gone un-worn in the garage. Things like stupid fugly Pippsywoggin fairy dolls that my darling grandma gave me, God bless her sweet kind heart--
And yes this is the exact model I own
Things like my old nametag that used to be on my office door before I was married and became Johanna [Last Name Redacted].
In fact, here's an actual snap of it, rearranged and copy/pasted MS Paint-Stylee, and if you're clever, you'll be able to deduce my maiden name BUT WHATEVER YOU FUCKING STALKER:
I think this anagram is mad approp.
What the fuck was I SAYING before I started dicking around with Photoshop and talking about the shit I hoard??
Oh yes. I hired a house cleaner. So, yes,
I hired a house cleaner.
After I made email contact with him, all I could think was,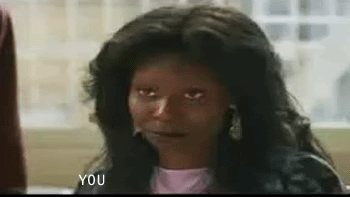 Because here's a man, a DANGEROUS OMG MALE MAN WHO COULD DO ME HARM WHILST I'M TOTALLY ALONE AND HELPLESS IN THE HOUSE WITH TWO TINY BABIES. And then I was like, "A housecleaning rapist? Really Johanna? Really?"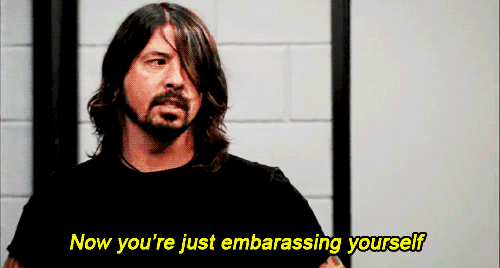 And then I thought
, plus,
he's coming to touch my things and wipe my things and walk on my things and breathe on my things and I was like, "Fuck this, not in my sterile bubble!! How I'mona let someone into my Cloroxed haven?? How I'mona let some stranger clean and manhandle my shizz??" Because I'm all about my sterile bubble. My home is my sanctuary. Let someone in my bubble? Fuck that.
OH THE HORROR!!
At first I thought I was going to be all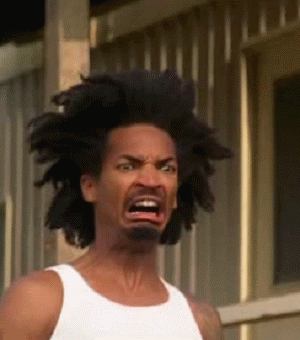 ...but then after I researched him and realized he not only had stellar reviews but that he is FULL-ON
AMISH
(somehow this made me feel better), I hired him.
So he came today. He knew a bit about my phobias (in my email, I had mentioned fears about cross-contamination and our policy about no shoes in the house and shit like that), and I had heard that he was a generally respectful man anyway, so I did it. I did it, I've done it,
I fuckin' did it.
So he came over at 3:15 pm, and whilst my beloved mother took my eldest to the park, I played outside with the baby for two got-damn hours to give Marcus his space and to hopefully make him feel comfortable didding what he needed to did. After two hours outside (playing on the swing, playing in the wading pool, playing with bubbles), we went inside to watch Sesame Street. Marcus was conversational and pleasant and kept about his busy-work.
He did a lot of good stuff, and although there are a few nooks and crannies that he missed (that anyone in the world would miss, I imagine, which I later touched up, like Windexing down the brushed-steel garbage can and dusting the Kinect and wiping off our living room lamp table), I am pleased.
Of course, I don't have to tell you that after he left, I took Lysol wipes and cleaned off the doorknobs, light switches, faucet handles, etc., but that is my failing, not Marcus's. Because I am Johanna, and I am an OCDer.
Anyway. What I'm trying to say, and which you may have gathered, is that
I DID IT, I FUCKING DID IT.
You guys.
I hired a house cleaner.
Now, this is not to say I still feel like a total failure for not being able to deep-clean my own fucking house because I'm nothing but a simple fucking housewife and mother of two small childrens, but still, major step here. Major step.
I feel good. I feel refreshed. Now that I've Cloroxed the handles of everything, I feel safe. Marcus was a gem. I made progress today. This feels good.